This post is part of a series. Check out the other entries:
I thought my rain garden would cost more than it did. I had never bought more than a few plants at a time, I had no idea what work I could do and what I'd need to hire out, and I wasn't sure if I'd need tools I didn't have. I really wanted a rain garden, though, so I was going to go with that passion first and worry about cost later.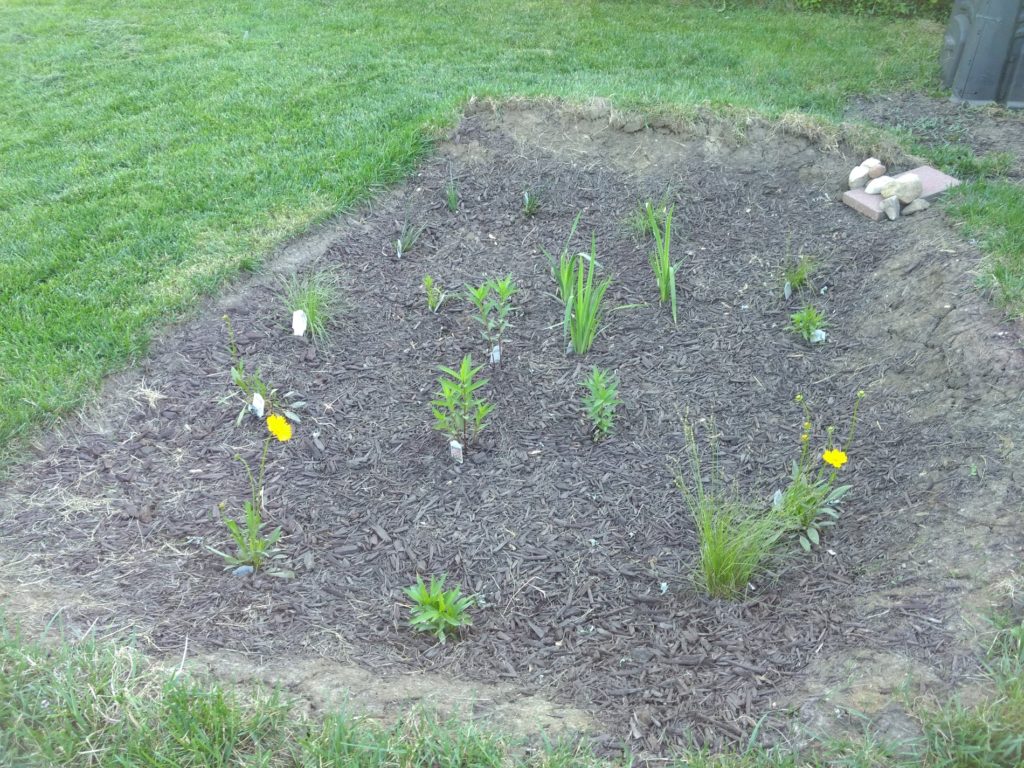 All the resources I used to research rain gardens were free.
Videos
Websites
Social Media
Local Resources
_____________________________________________________________________________
The largest purchases I made were of the plants. I first bought 10 small plants (in 4 inch pots) for about $65 total. I could have gotten the plants for $4 each instead of $6 each if I had ordered through a local plant sale. I really liked looking at the plants in person, though, and supporting the local family-owned store felt good.
When my handyman came over to dig and plant, he confirmed that I could use more plants. I went back for another 10, which cost another $65.
I also realized I needed some mulch and bagged mulch is the easiest for me to carry (as opposed to purchasing mulch to be delivered onto the driveway by truck), so I bought 6 bags at around $4 each, so $24.
My handyman worked 2 half days. He had all of his own shovels and other digging tools, a wheelbarrow, etc. so I didn't need to buy or rent any tools. He charges $25 an hour, so I wrote him a check for $200.
I ended up having 1 plant fatality from the flood (a red cardinal flower), so I bought another plant for $6 (an orange milkweed).
I don't have the specific cost of the water I've used for the plants, gas for driving to shop and visit my local environmental organization or the electricity used when I researched. I wanted to simply acknowledge that there are costs beyond the purchases and labor.
The cost total:
65 + 65 + 24 + 6 + 200 = $360
If people are able to do all the work themselves and have plants or friends who are willing to share plants, it's possible to build a rain garden free of cost or for much less than I paid. I'm sure you could also pay much more for larger plants and/or for someone to design the garden professionally.
I feel fortunate I'm able to put aside $360 for something I wanted, and I'm loving the garden. Most recently, the coreopsis are blooming!
Peace Out (and In),
Julie