I was so excited to get to test out my rain garden. So when it started to rain, I sat out on my screened porch to observe.
It rained, and rained, and rained. I was glad not to have to water the garden!
The second or third day started out sunny, but then I got caught in a downpour.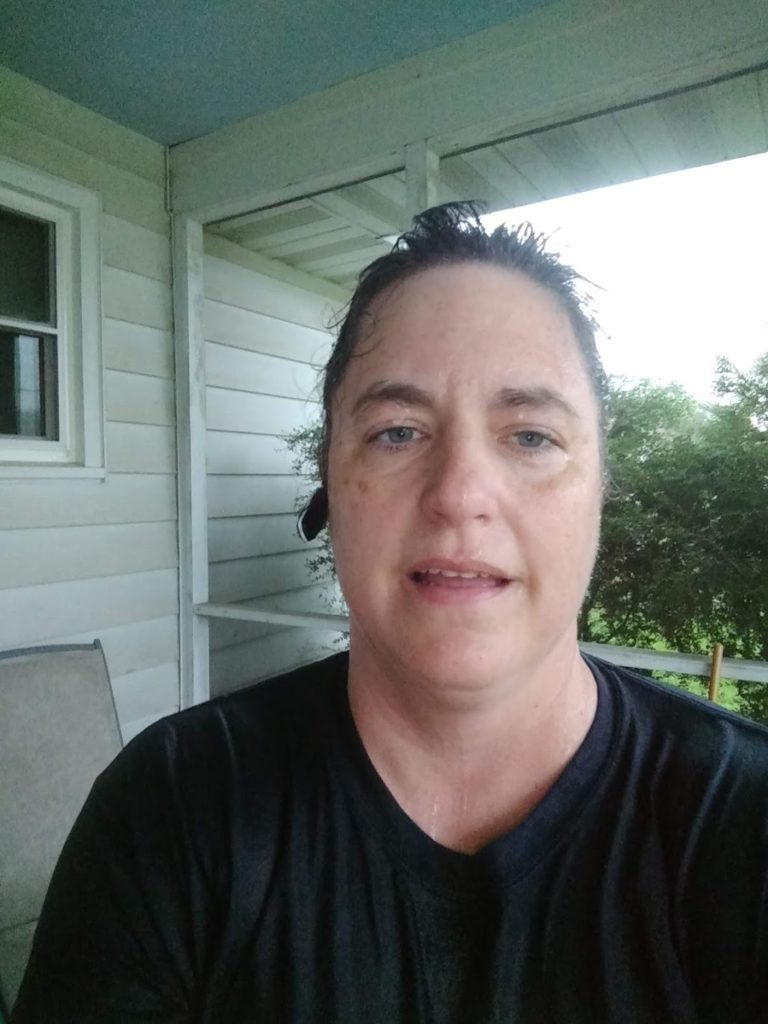 ---
That whole day it rained some more, and to my horror . . .
the rain garden flooded.
At one point, all the plants were fully submerged. It made me sick to think that all the work I had put into the garden was gone. The planning, the purchasing, the digging and planting–was no longer a lovely earth-saving measure but a swampy mess.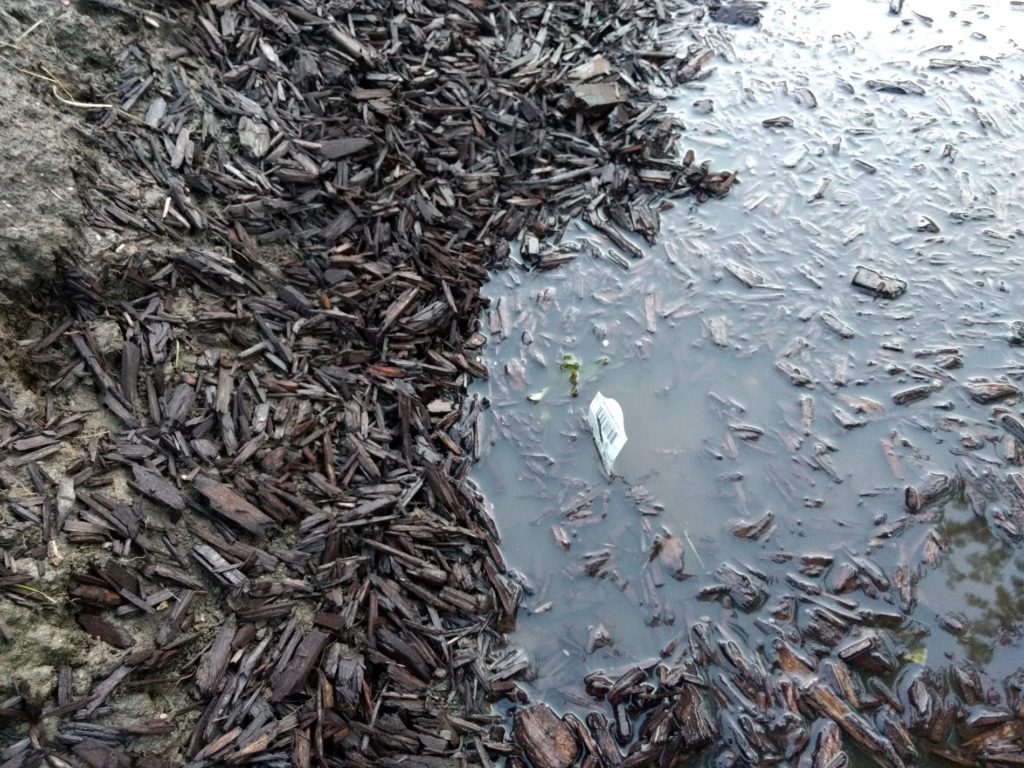 Furthermore, a ton of the mulch began to escape out of the overflow area.
Crap. My panicked thoughts were: Did I dig the garden too deep? Are these plants all going to die? What am I going to do?
---
Before I could take any action, I needed the rain to stop and the water to soak into the ground.
Over the next 24 hours, it did. Though there's no pictorial documentation of it, I started bailing the water out of the garden with a bucket. Here's the result: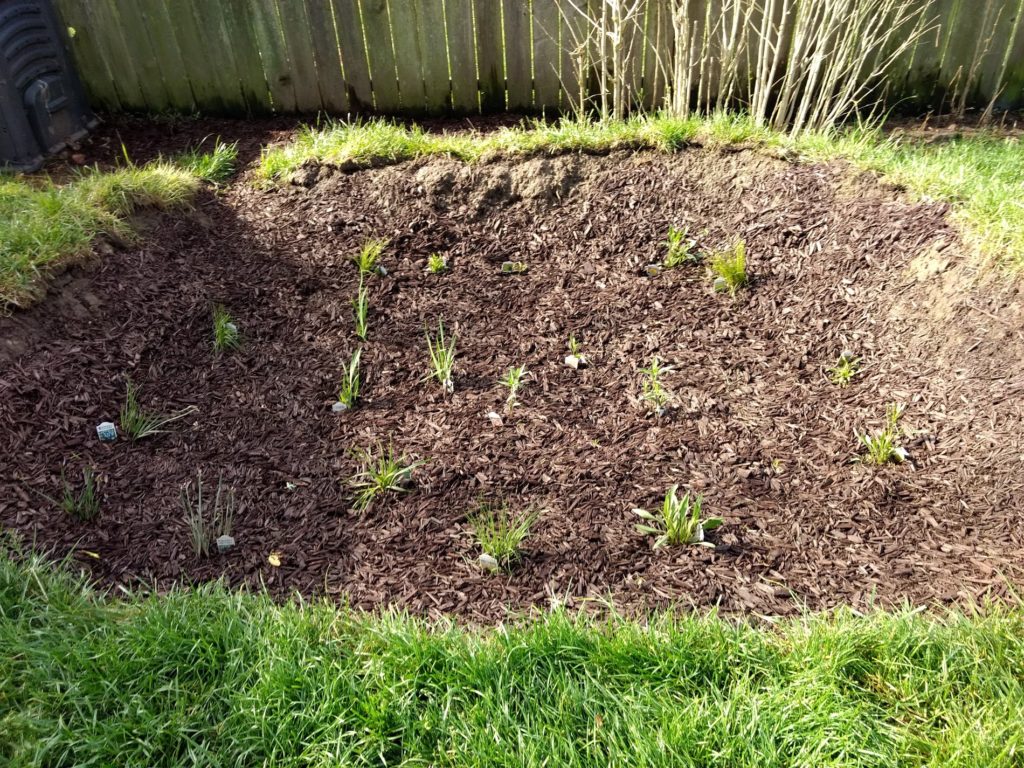 Though at least 1/3 of the mulch floated away, all of the plants were still green. They survived. Yaaay! 
My current plan to fix the issue about the flooding is to do nothing even though the rain was a near-devastating event. The amount of rain we got was really rare for us. Half of my neighbor's back yard was submerged and about a third of my yard was flooded, so even if my plants weren't in a bowl-shaped rain garden, they still would have been under water at least for a little while.
I'll nurture the plants the best I can so they grow and become stronger in case we have days and days of precipitation again.
Peace out (and in),
Julie