I had been contemplating attending the Cents Positive retreat since Tanja from Our Next Life first mentioned it.
I've been really into personal finance for a few years now, and I realized I could definitely use some support getting to where I am going.
My ultimate plan? To have the option of retiring at age 54, in just over 10 years. The most important aspect of that plan? To continue to create my life how I want to live it.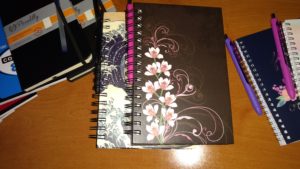 ---
My main hesitation was money. I'm attending the Teach 4 Life Educator's Institute in Oregon this upcoming week.  My employer will pay for the first 1K of this trip, and I may be able to get the other $1200 covered if my colleagues are willing to share their professional development money. That's not a guarantee though.
I knew that my employer wouldn't cover the Cents Positive retreat, so the question was, "Do I want to go bad enough that I'm willing to pay for it?" The title of this blog post answers the question (YES!!!). I still wanted to share my thought process though.
The day I made the final decision, I wrote this in my journal:
"I think I want to go to that retreat. Maybe I'll call the hotel first to see the cost. Why do I want to go? I've been into financial independence this year. I could use support. I like the woman who is hosting and believe great women will be there. I'm part of the niche–in terms of women and money. I'm feeling more confident and have been worrying less about comparing myself to the other women there. I might learn more about how to do money and live my life how I want. I get excited thinking about it. Let's see how sign up goes. If smooth, great. If not, I can rethink."
I re-read the Cents Positive info and realized Tanja negotiated a group rate. Nice!
Booking the hotel, then the retreat (including the blog add on) and flight went really smoothly.
Here are the costs:
Retreat: 275 (200 for the retreat, 75 for the blogger add on)
Hotel for 4 nights: 541
Flight: 417
Total fixed costs, then, will be: 1233
I'll estimate that meals that aren't included will be about 100, so the total should be around 1333.
For me, that's a good amount of money. I am willing to take the chance, though, and see what I can learn from other women with similar money goals.
~Jaye