Last week, I compared my family's estimated March budget to what we actually spent. This week I'd like to share our estimated budget for April.
Mr. POAI and I use some handouts from Dave Ramsey's Financial Peace University class we took last year. I revised the category titles to make them a bit more descriptive so you have a better idea of each contains.
Emergency Fund: 200
Mortgage (includes taxes and insurance): 900
Utilities: 310.37*
Food (groceries and eating out): 665
Transportation (Gas) : 100
Medical/Health (gym, co-pays, medical bills): 719
Car Insurance: 84
Misc. (dog food, graduation present, haircut): 192
Entertainment and Recreation (currently only Netflix): 18.98*
*Some of the estimated and actual numbers are exactly the same to the cent because I scheduled some bill payments before doing the budget.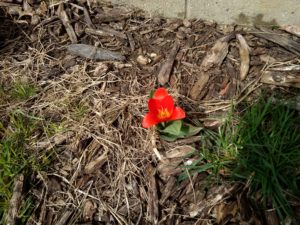 Estimated: Income (what Mr. POAI and I put into our shared account)$3264 – Estimated spending $3189.35  = amount left over $74.65
This budget includes neither what we put into retirement nor what is in our separate accounts. It just shows our monthly shared bills.
~Jaye
Sign up here to receive notification of each new post: