So, this happened . . .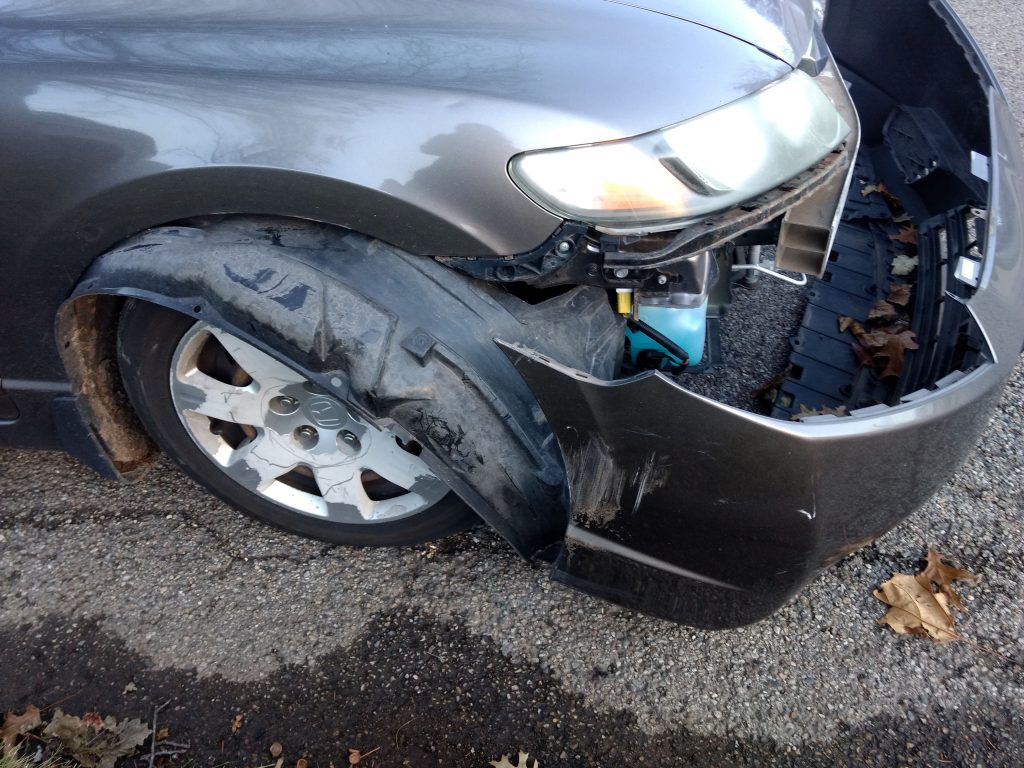 I had just driven home from dinner with friends, and I was turning around to park in the street in front of my house. Suddenly, I felt like I was driving over a huge branch. It sounded like it too. I get out of the car to see my front bumper cover had swung open and started dragging on the grass next to the car.
I figured my bad habit of pulling up too far over parking blocks and curbs where the bottom of the bumper cover scrapes over it finally caught up with me.
It's the middle of winter and dark outside, so I decided to deal with it in the morning. And deal with it I did. I made a bunch of phone calls to my insurance, a car rental company, a body shop and my mechanic.
One of the first things my insurance agent said when I asked about making a claim was that my insurance might increase. I made more phone calls to see if I could determine whether making a claim would be worth it, but it ended up that I had to make a claim to get a rental car, and I needed the rental to visit my parents, so I chose to make it without figuring out the total cost.
My insurance company secured and paid for the tow truck and my car rental, so I don't know what everything cost.
I thought I'd figure it out:
Tow Company: 100 (estimate)
Body Shop: 1000.50
Car rental for 11 days @24.15 a day plus tax: 295
Total: 1395.50
Minus my $500 deductible, my insurance company's cost was 895.50. By making a claim, then, I saved about 900.
I currently pay 340.60 per year, $28 per month, for car insurance for my car (we have my husband's car on the policy too, but I didn't figure this into the cost), so if my insurance goes up in a way that becomes more than about 900, then the claim won't have been worth it.
I called my agent, and she said I could see a 32% increase. That's 109 a year, which is, rounded up, $10 a month. That'd be about 8.5 years until I would pay off the $900 my company paid.
When I first heard that I could see an increase of 32% on my premium, I thought, "Great. It's time to shop around for another insurance company." I just switched to this company a few months ago, though, so I'm going to keep them for now. If next year, when I have to pay this larger premium, I don't feel good about the company, I will likely search for a new one then. If others have experience with their premium increasing and have some feedback, let me know in the comments!
For now, I'm happy my new bumper cover is securely attached and my car is driveable.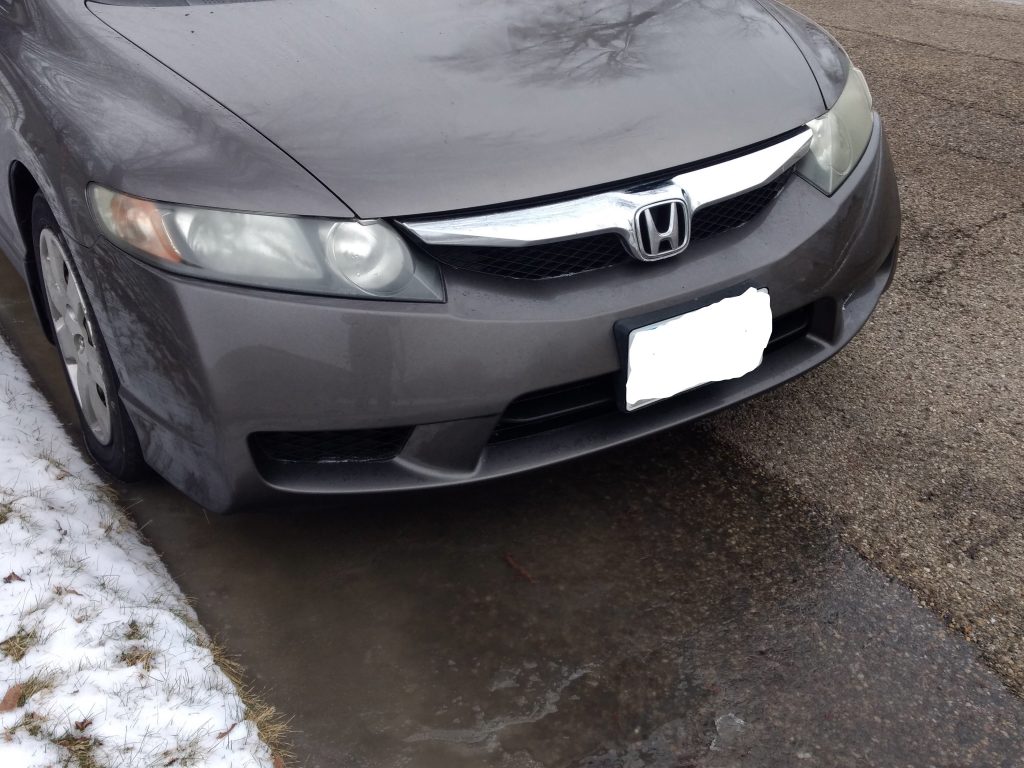 Peace Out (and In),
~Julie