My handyman had told me for years that we'd need a new fence soon and this winter's wind has made that a reality.
When I first moved into the house, I didn't know if the fence was mine or my neighbor's. It kind of looked like it was theirs since the "nice side" was facing my house, and the "inside" was facing them. They told me, though, that the fence was mine and I trust them.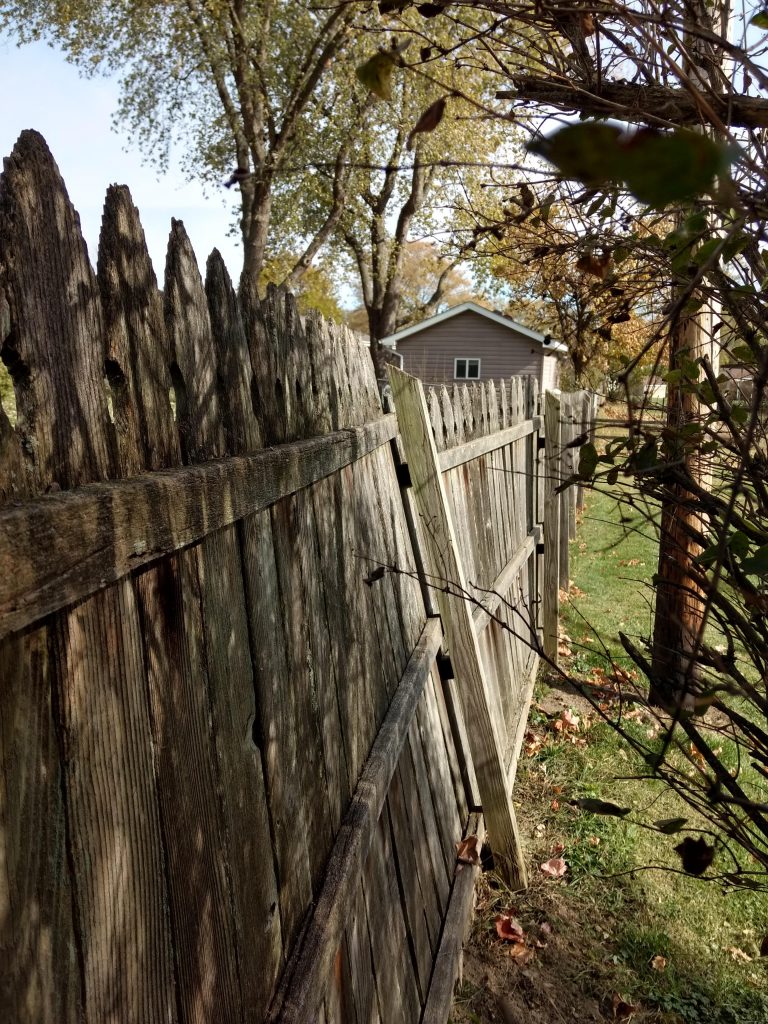 The above pic is from my neighbor's side. 
The most recent repair needed to happen because the fence was leaning so much that the pups could get out of the yard. That's our number one reason for having a fence, though wanting some privacy is a close second.  
The repairs included some 2 x 4's leaning towards the fence to hold it up and some boards attached horizontally to keep the fence from splitting. It looked pretty awkward, but it worked!
We needed to wait for the ground to thaw and wood to be available to have my handyman build the new fence. I guess wood was kind of hard to come by last fall because of Covid. I'm not sure if the issue was availability or shipping, but this year there's wood. It's more expensive than last year, but it's available. 
We paid about 2300 for all the wood for the back fence and hopefully a bit left over for a raised garden. I was considering cedar, but it was even more expensive, so I went with treated wood–I forgot what kind it is.
I'm asking for a shadow fence so that both my neighbor's side and mine looks the same. Having the nice side face me and the crappy side face the neighbors seemed strange to so now we'll both have a nice side to look at! 
The boards and poles were dropped off last week. It was going to rain, so we are protecting the materials with this lovely blue tarp. Work starts this week!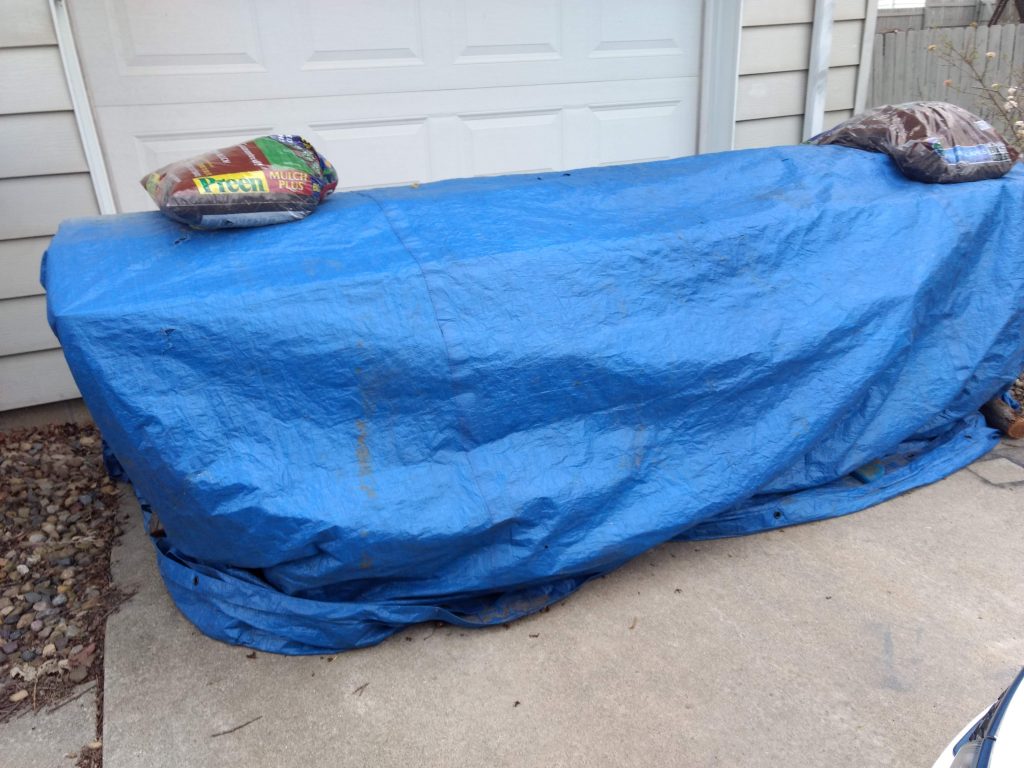 I'll update you with the progress and costs as we move along.
Peace Out (and In),
Julie