Week 12 of the summer was really amazing for me. I flew to Oregon for a Non-Violent Communication for Educators retreat. I love NVC and was really excited to travel to a state I'd never been to before, but I hadn't anticipated enjoying the retreat itself so much.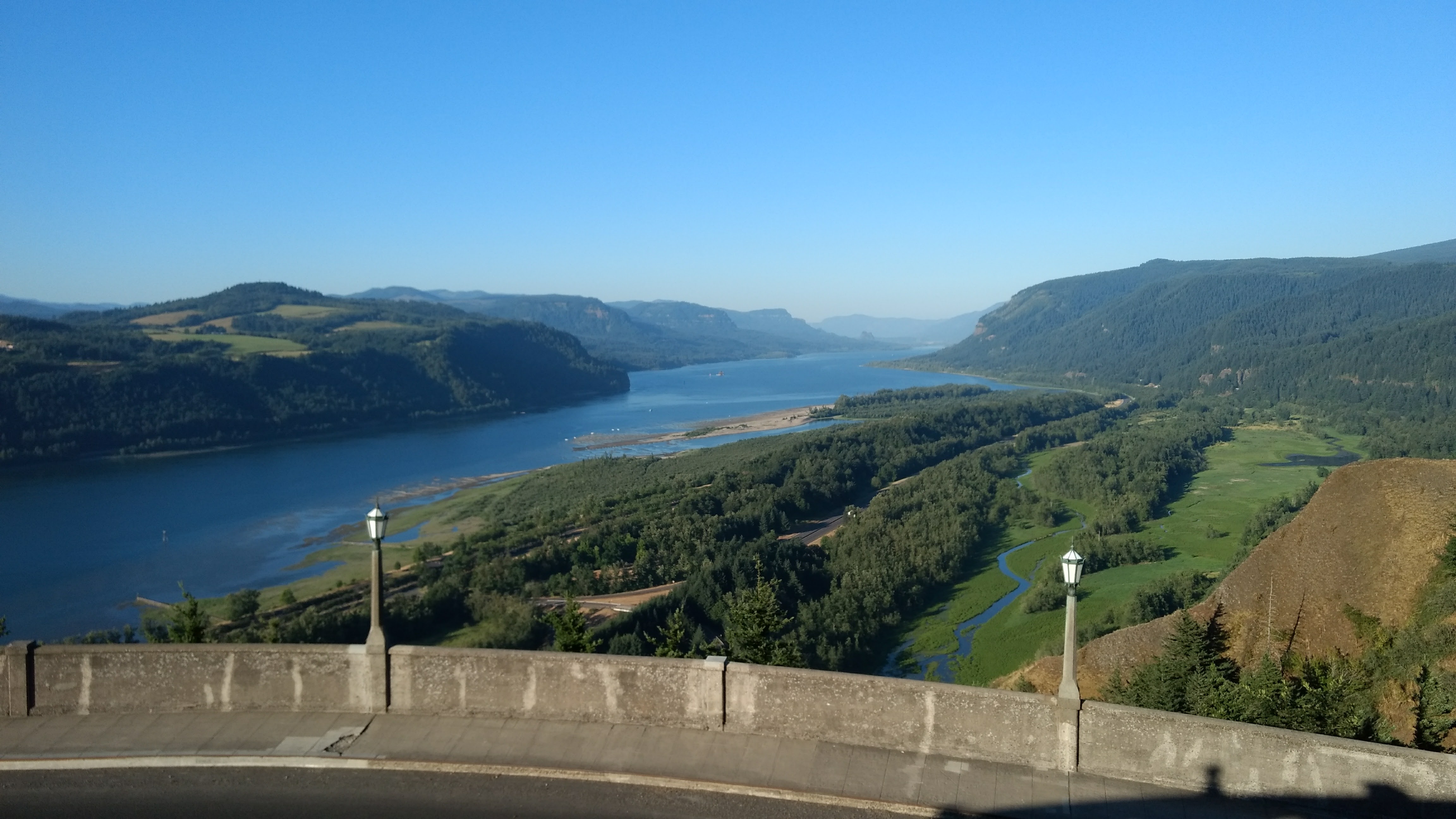 (A view of the Columbia River).
The first night after dinner, the facilitators walked the group through a connecting activity where each person spoke about what she/he wanted to get out of the week. It was a pretty typical opening to an NVC event. After the evening meeting, I went to bed super early. I was so tired with travel and the time change.
The first full day is a bit of a blur. I know we talked a lot about how there are 2 parts to NVC–the practice itself and the intention. Without an intention of connecting with the person you're talking with, NVC is pretty rote. With the intention of caring and wanting to connect with the person and oneself, though, NVC can be beautiful. I think the most meaningful part of the day for me was when we partnered off and talked a little bit about either the support we were getting from others outside the retreat who helped get us there or something we were morning or sad about leaving behind. I honestly forgot what the prompt was, but I talked about how hard it was to leave my coonhounds. It sounds kind of silly here, but my dogs are my best buddies during the summer.
The second day is when I started really feeling connected to the group and good about being at the retreat. We did an activity where we were to listen to someone speak for 4 minutes, reflect back to them what we heard for 2 minutes and then switch roles. My first partner was one of my roommates for the week. I got to listen to her express some feelings that I identified with, and then I was able to talk about a struggle I was having. For the second part of the activity, we switched partners. Those who didn't have partners after a few minutes were to announce the need. As soon as I said "I need a partner," two people came up to me. I am 43 years old, but I still needed to feel like I belong–it reminded me of being a teenager–so having 2 people volunteer made me feel accepted. I got into a great conversation with my second partner as well.
I think it was that night where one of the facilitators took me and 3 others to see waterfalls. The water at the first fall we went to had a 249 foot drop. It was amazing.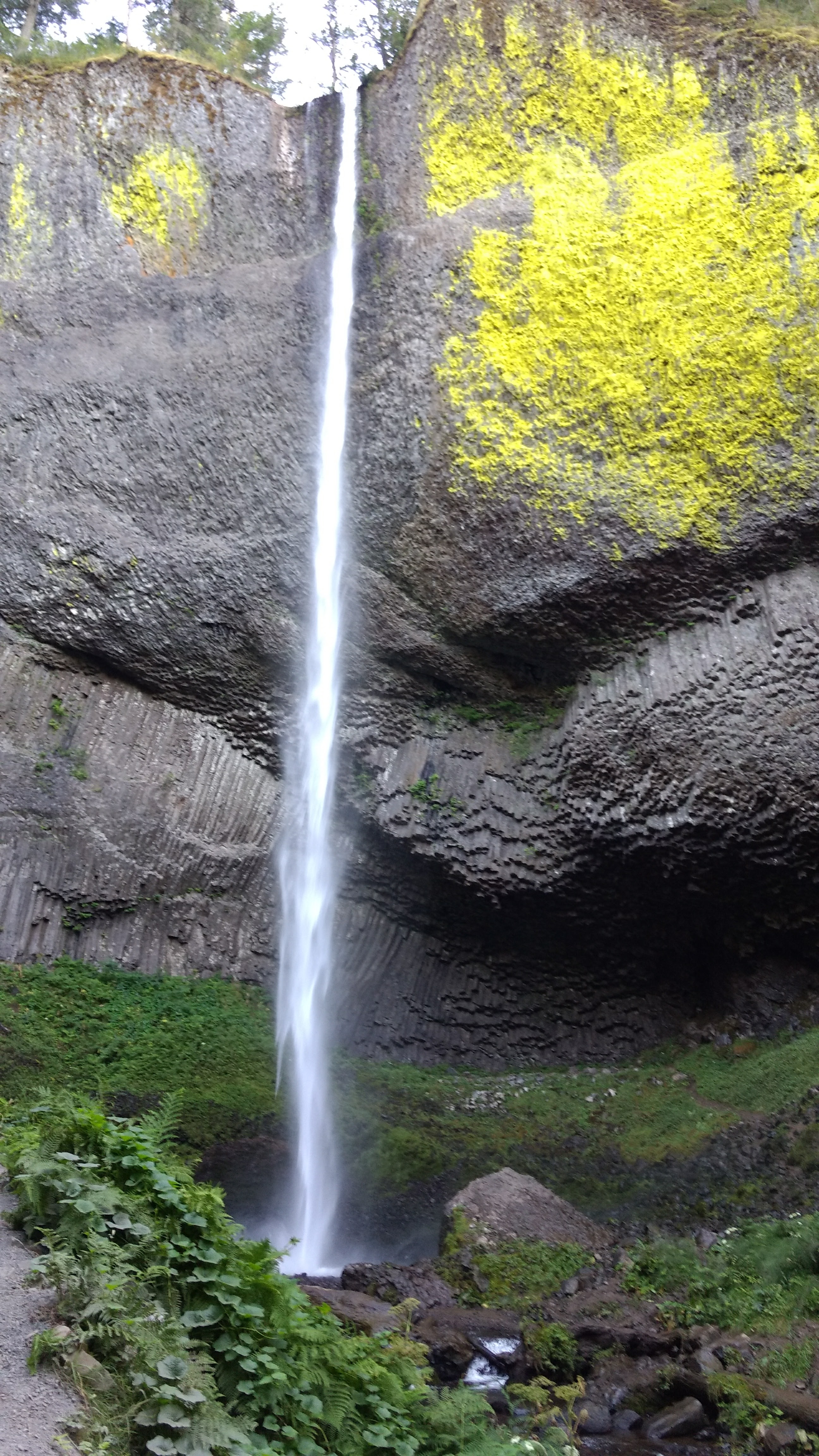 The water would come down and pound on this black rock underneath it. The water would wash over the rock in waves of white. Then it'd start all over again.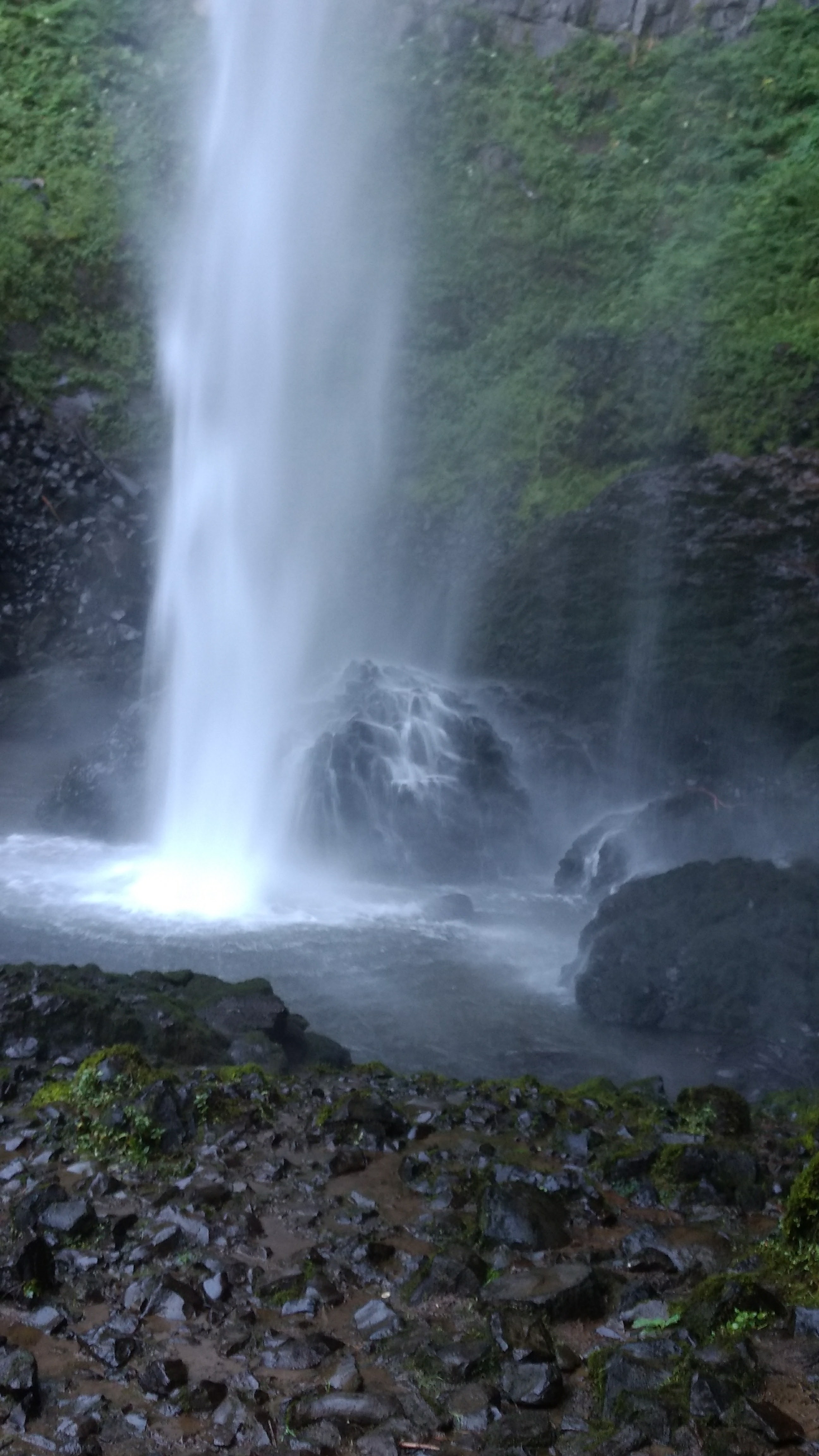 The cliff side was also awesome. I got delightfully dizzy when looking up to see the top.
The third day we got into a bit more of the education aspect of the retreat. We started using some feelings and needs cards in each activity and met with small groups to talk about applying what we'd been learning to our classrooms or teaching situations. We also wrote vision statements of what our ideal classroom would involve. I'll likely share that on the blog in the future.
Finally, Thursday night we had our Know/No Talent show. I had not had so much fun or laughed so much for a long time.The talent show was great. It was surprising because I had no idea the people I had hung out with all week could sing, play instruments, and do some crazy improv. I felt such connection to the group.
Friday, the fifth day, was just a half day and the last day of the retreat. Some people talked about feeling like we just got started and that they would enjoy a few more days at the retreat really practicing or solidifying what we'd been learning. I felt like I was ready to head out though. I had visited my parents before the retreat and knew I'd be with them a day or 2 afterwords, and I really wanted to get home, so I was ready to go.
During the talent show and the last day of the retreat, I thought about how classrooms are special in that the groups of people will likely never be together again. It's extremely unlikely that the whole group would be able to get to the retreat the following year, with people having come in from all over the US and a few from countries outside the US. That's to say nothing of the cost or the timing or whatever else is going on in people's lives at the time as well. I mourned that a bit, and still looked to a future of connection…
Most, if not all, of the participants made plans to connect and support each other in the future. I feel incredibly lucky to have already spoken to my roommates from the retreat over the phone and to have been part of setting up a Facebook account for the group. These connections, for the year, will need to be enough.

I hope you enjoyed reading. If you want to know more about NVC or the retreat, feel free to post here or contact me at peaceoutandin17@gmail.com.
~Jaye