After my Colorado trip, I came home to finished floors. They turned out great.

The best part, though, was that when I was putting the bed back together, I couldn't put the mattress on it because one of my dogs was too comfy.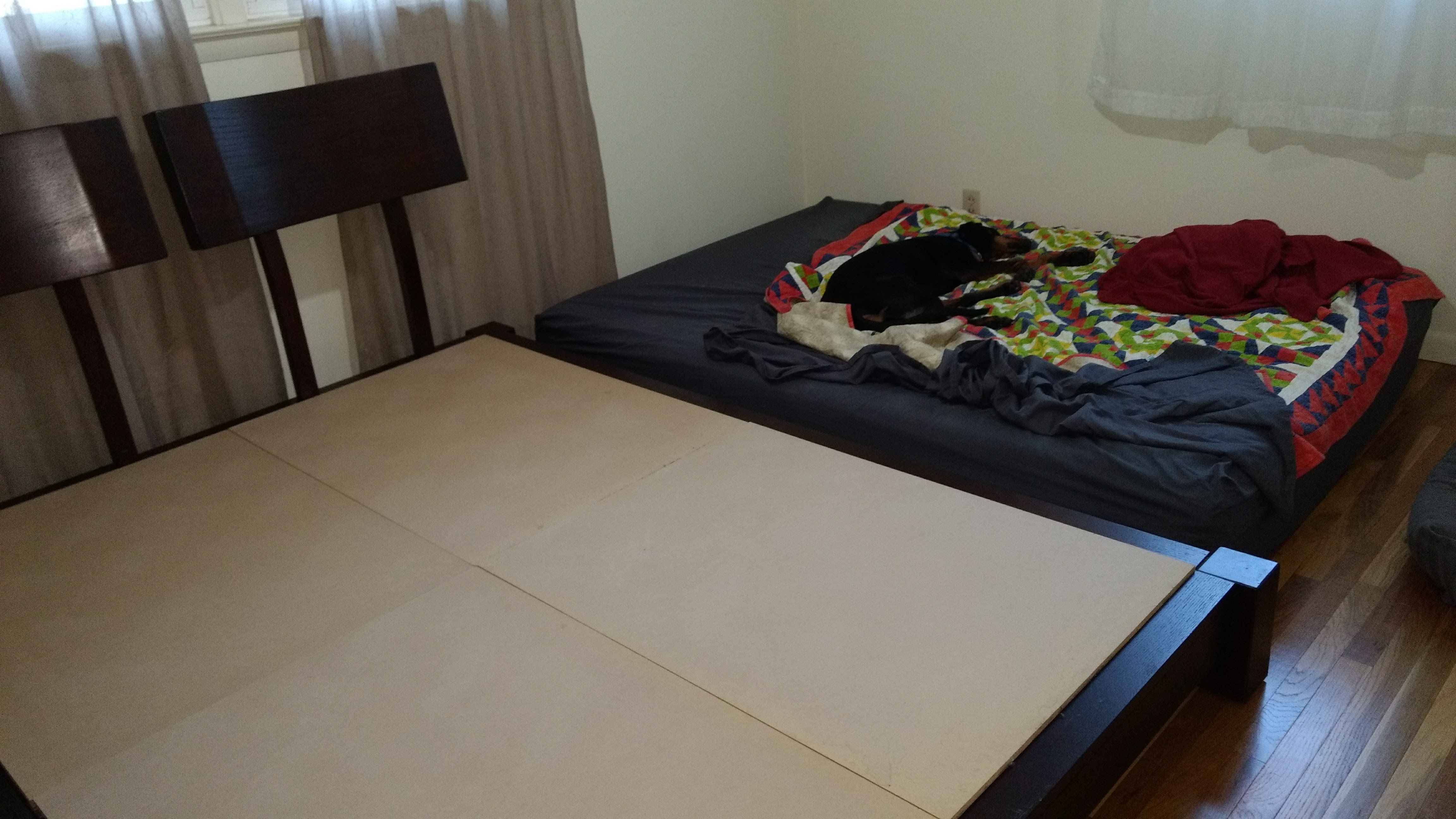 She's the black and tan blob on the orange, white, blue and green quilt. I waited until she moved and then hauled the mattress back up.
Gotta keep the peace in the house.
~ Jaye