It's week 4 of the semester and time for a knitting break. I actually knit at school each week with 3 other teachers. We've met weekly all summer and being part of this group has increased my happiness at school. 


Over the winter and spring, I got on a headband kick. I started knitting bi-color headbands with a simple twist cable. I then learned a braid cable and started working on those. 
---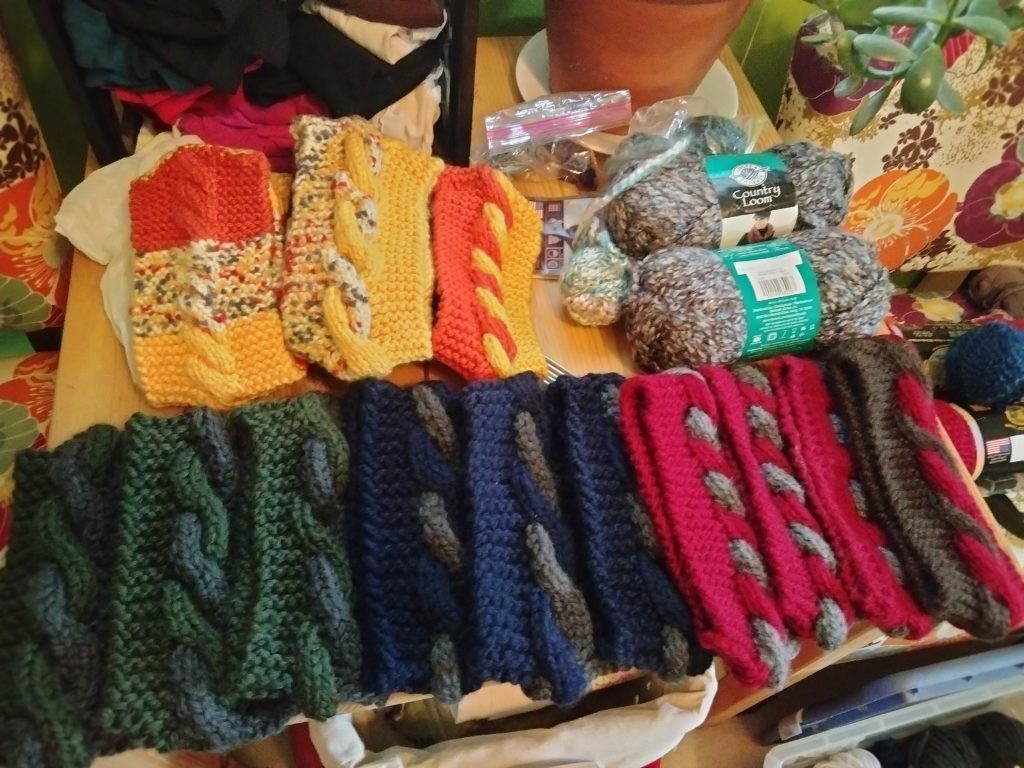 Before knitting the braided cable headband, I had to learn it. I used the directions from these braided cabled hats to work on the headband.
I really like how the hats turned out. They look fluffy and comfy to me.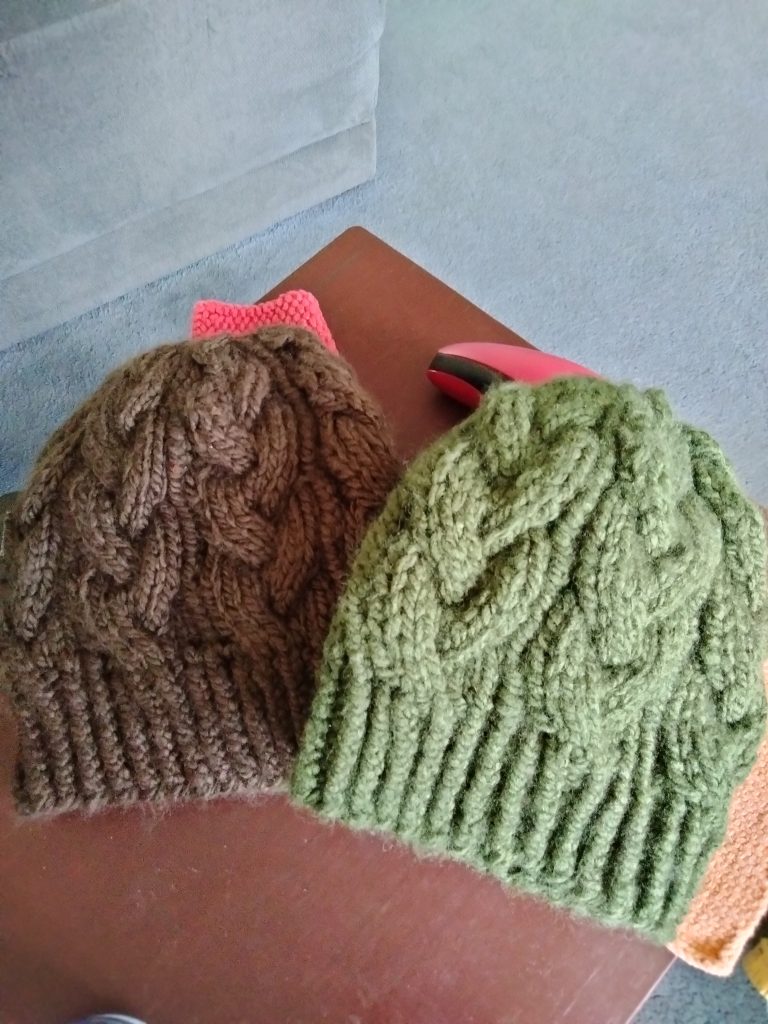 To make the headbands, I was trying to use up some bulky yarn. I had some even bulkier yarn that I wanted to try using as well though.
---
I started off knitting a cowl with Bernat Blanket O'Go yarn.
The cowl was super-stiff though, and I didn't have any ideas of who to give it to, so I ripped it out . . .
to knit a lap blanket. I'm happier with this project. I am going to give it to my mom's church to hand out with prayer shawls. The pattern is called the Caden Lap Blanket.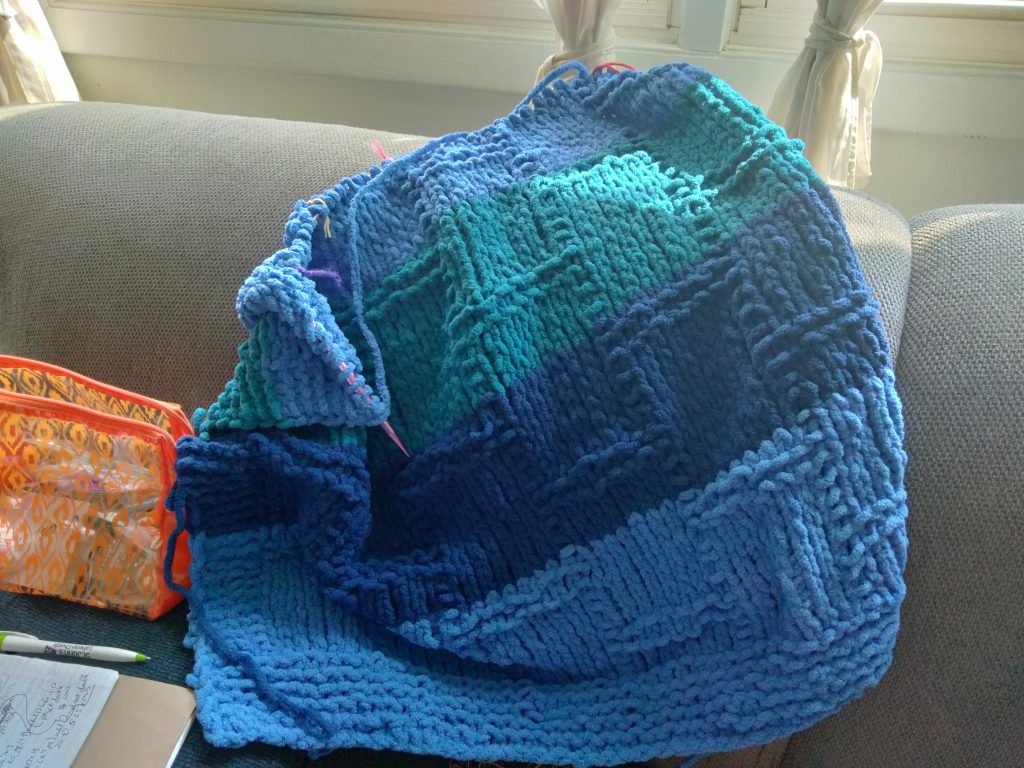 I had some O'Go yarn left over from the blanket, so I'm making some hats. This has been a challenge for me since the yarn is so bulky and it is chenille so it doesn't stretch much. 
I like how the first one turned out.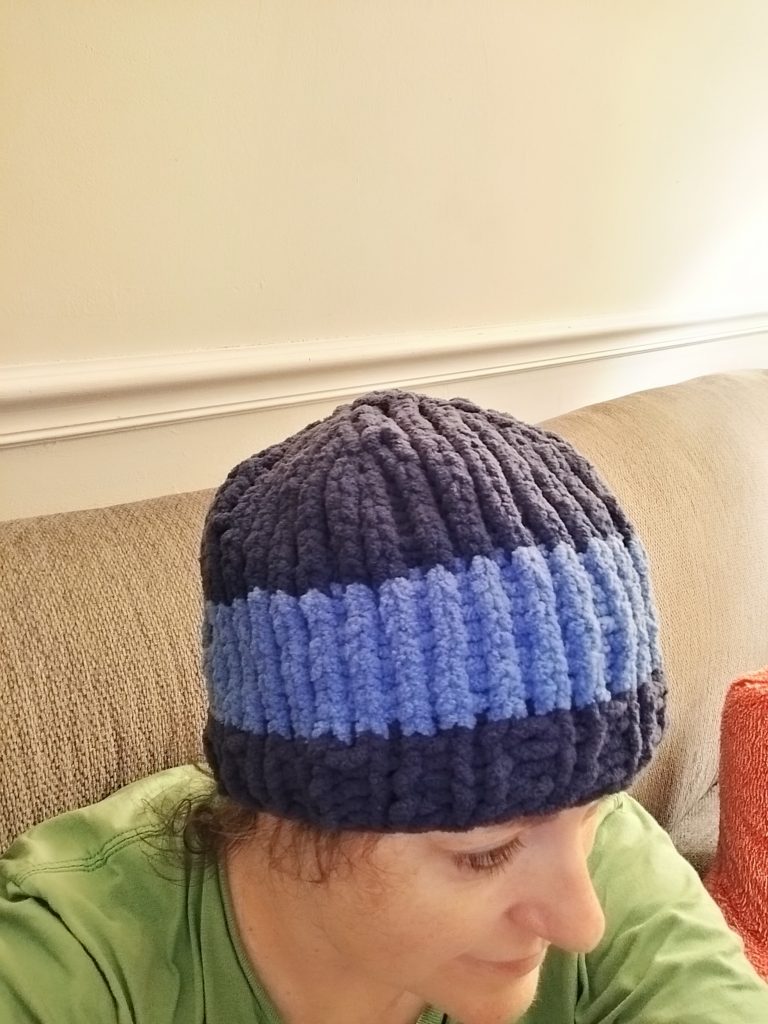 I have one more hat to go to finish using this super-bulky yarn.
Peace Out (and In),
Julie