My summer is winding down and I am still working on my craft room. I thought for sure when I started writing about it, I'd have it fully cleaned and organized within weeks.
It's taken more then mere weeks, but it is finally done! 
Here are some "before photos" I shared in June: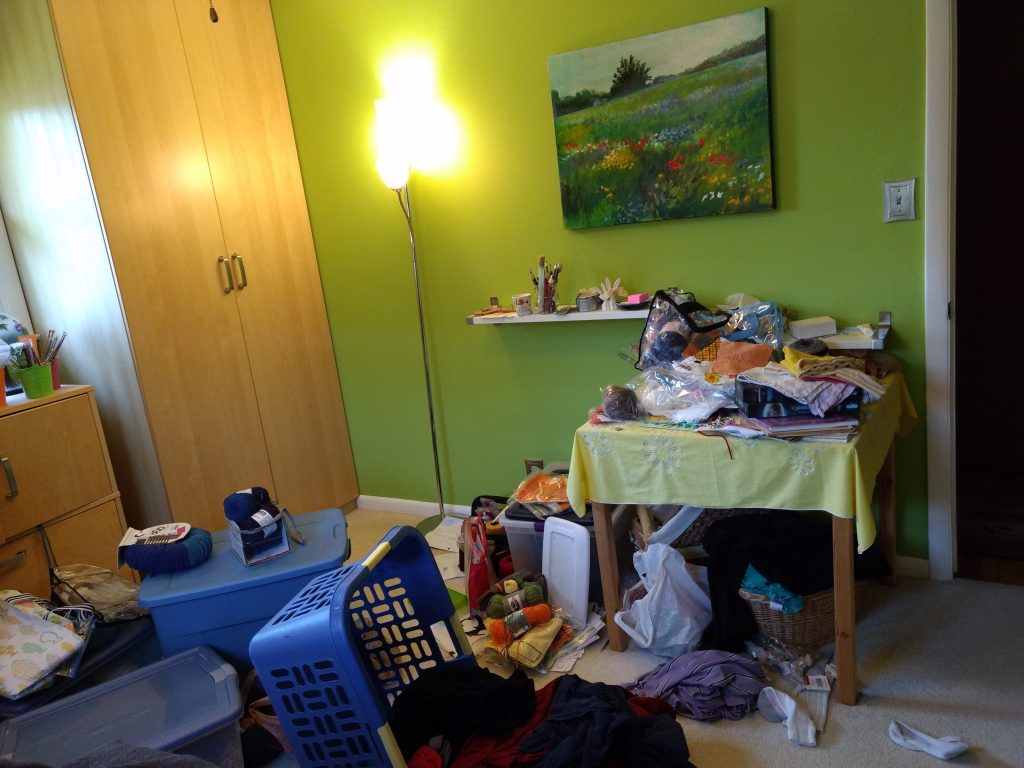 ---
Here's the end result!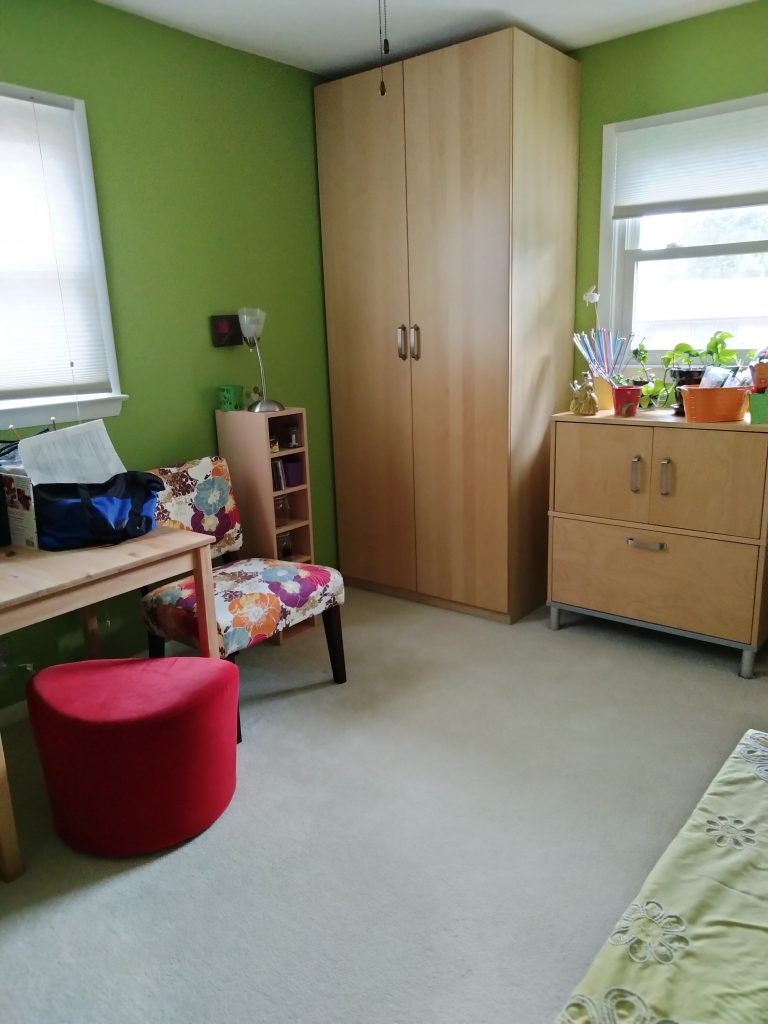 My cleaning and organizing took so long because I ended up spending much less time on task than I thought I would. It just so happens that I spent my time doing lots of other things with my summer.
I thought I'd share a few highlights.
Number 1. I spent time and energy helping my step-son get his driver's license. He got his first permit in February 2020, so it expired in February of this year. First, we had to get him a new permit. Then, we realized he didn't have a social security card or a birth certificate, so we had to get those. Trying to get these materials together was literally harder than teaching my step-son to drive. It was a pain.
Once he got his new permit, though, we were off driving again. My step-son discovered he likes road travel, so we went all over Central Illinois. He drove me to Havanah (Illinois) where we ate lunch near the river. He drove me to Morton where we searched for a case for Pokemon cards. He drove me to Lexington, Washington and Fairbury. I think Fairbury is where we walked around the downtown and bought ourselves sodas from vending machines near Dave's Supermarket.
The best parts of driving, for me, were looking at all the green soybean and corn plants and learning more about my step-son. He is not much of a talker, but every once in a while he'd expose something of a preference he had about music or a bit about what restaurants he had been to and liked.
---
Number 2. I knit a lot. It cracks me up that I couldn't get through organizing my yarn without starting new projects. Most recently, I've started crocheting a giraffe amigurumi for my dad and designing a Jeep hat for my sister-in-law.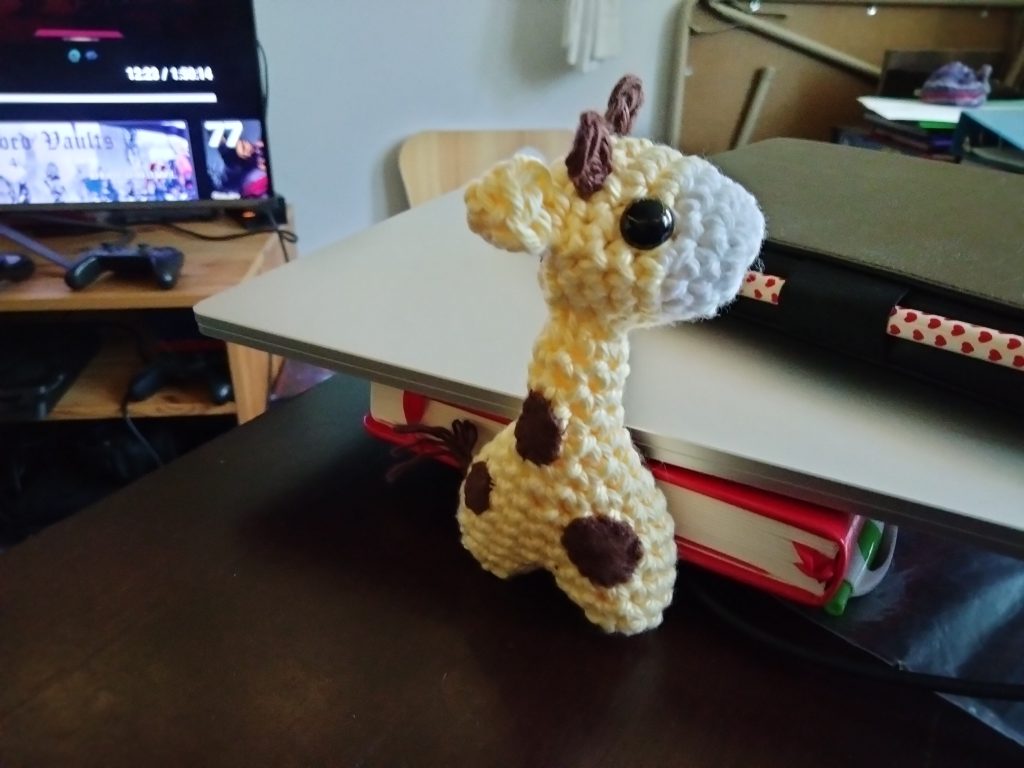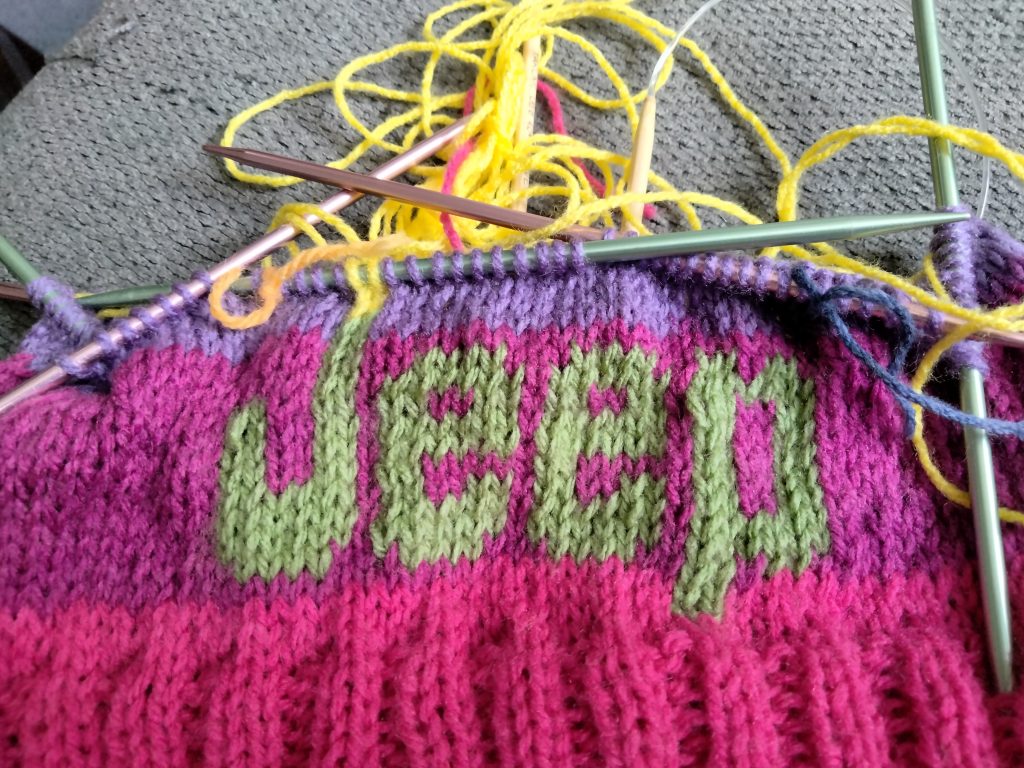 ---
Number 3. Dogs. I went hiking with them just a few times, but we also got to the dog park and to some trails about quarter of a mile from the house. Besides that, we just walked the neighborhoods. Most of the time the goal was to wear the dogs out. They each have twice as many legs as I do, so I figured it made them twice as tired as I got. Of course, even with half as many legs as them, I got tired too.
Here's how we look driving to hike or to the dog park.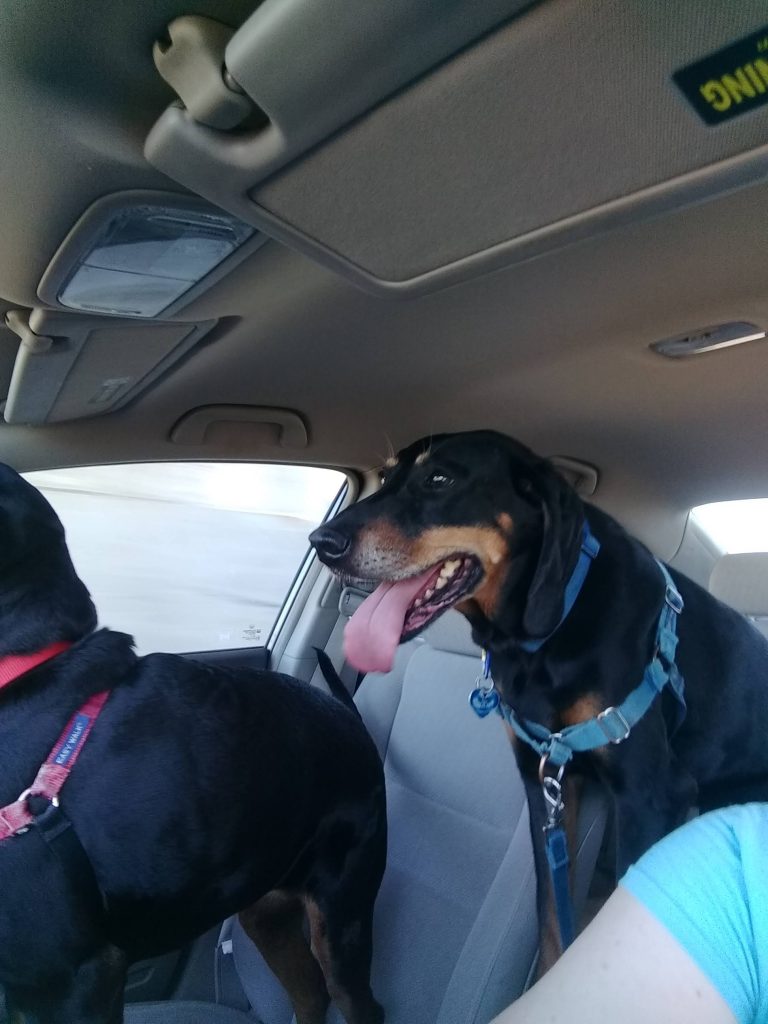 ---
Number 4. I spent a lot of time hanging out with my husband on the couch. I'm noticing that over the last year or so, I have spent a little less time in my home office and more time in the living room.
One of the important reasons I married my husband is that we are both very independent. After years depending on a significant other for my worth, I worked on myself and have developed lots of hobbies. I also value my job and put a lot of energy into it. I grew more as an individual and I guard that individuality closely. I think that this past year, I've let down my guard a bit and am learning how to be a "we" instead of just a "me."
---
Number 5. I don't want this list to go on forever, so number 5 is going to encapsulate everything else. I did a ton of cleaning (in addition to the craft room), lots of grocery shopping, cooking and eating, spent some time with friends and some time reading. I probably spent too much time worrying about one thing or another each day.
The last few weeks have been the best I have felt over the summer. I'm not sure if it's because I've finally let go of some stress, that I've let go of some projects or that I've let go of some of the sugary snacks I typically indulge in—possibly all 3.
No matter what, I am feeling my best right before school starts. Let's hope I can take care of myself well enough to keep the stress level down during the school year.
Peace Out (and In),
Julie
Want to read more about cleaning? Check out Cleaning the Craft Room Parts I, II, III and IV.