You all have been working hard at reading Cleaning My Craft Room Parts I and II, so I thought you deserved a break–a knitting break. 
Here are some things I have been working on lately. 
First, I am knitting this shawl for my mom's prayer shawl group. It's almost 2/3 done and it is taking forever. It's a fun, easy knit though, so I work on it when I need a break from other things.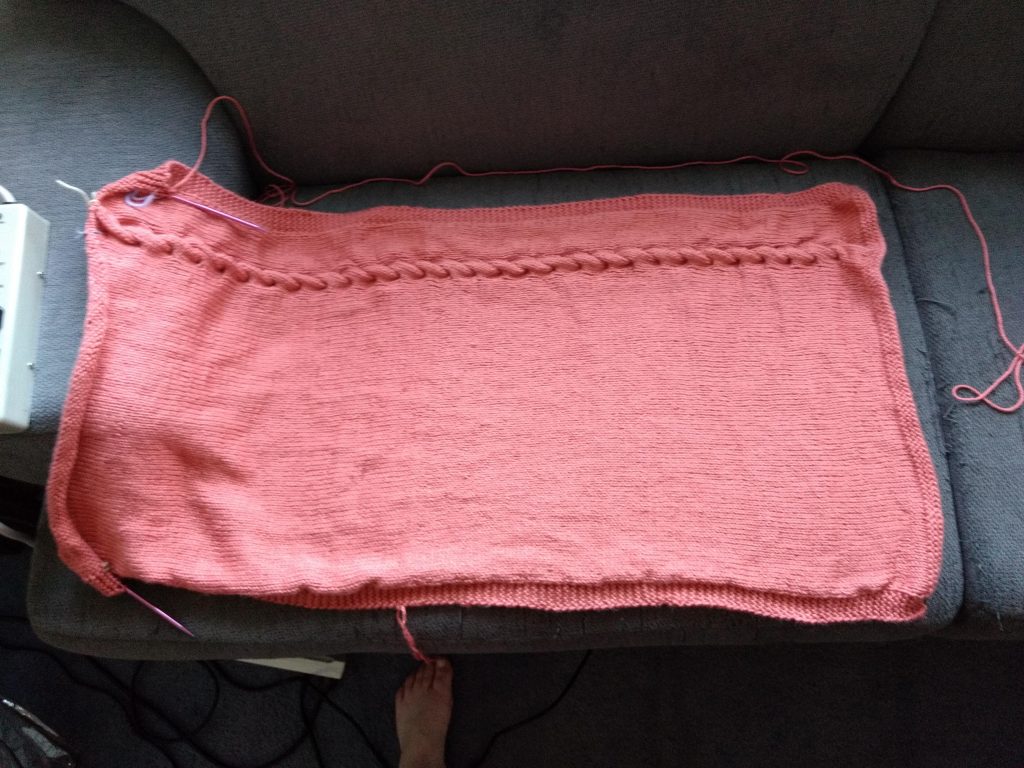 ---
After over a  year's hiatus, I have started knitting washcloths again. Here's one using a tried and true pattern I created. I'd never put these colors together before, but I think they work ok. I'm planning on taking out a few rows at the top and redoing them because I'm not loving the flat space the pattern made. It'll be a quick fix. Then I'll weave in the ends and call it done.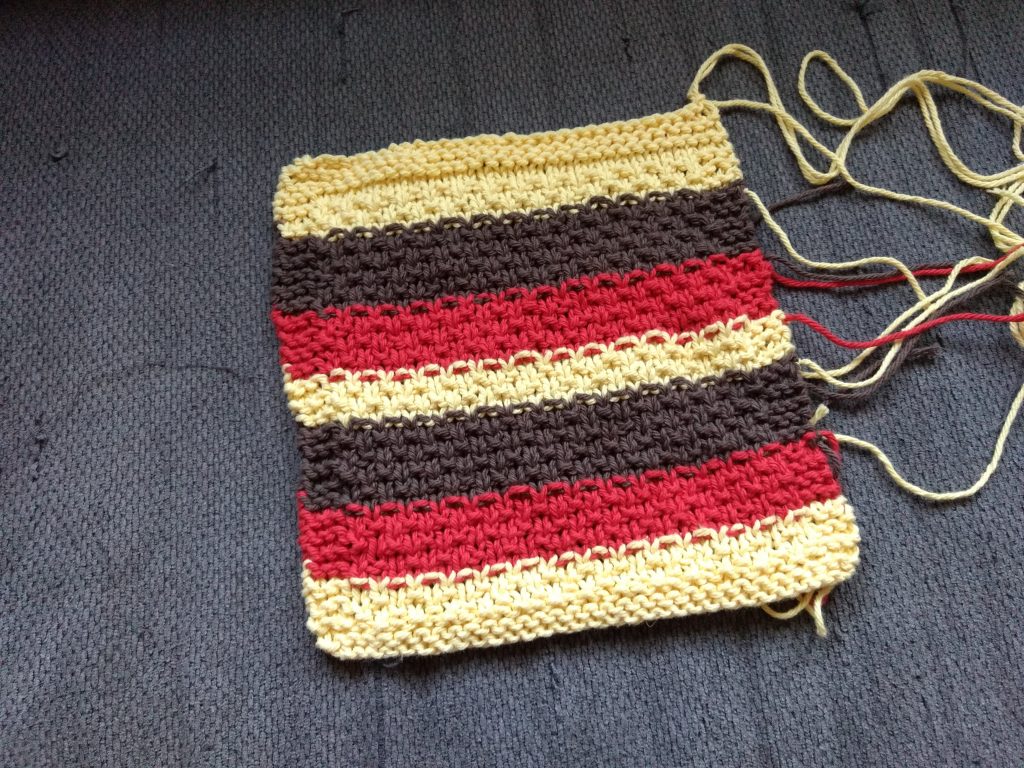 ---
A third project I've been knitting is a unique scarf. It's knit in the round as a long tube so that it's double-layered. The veriguated (multi-colored) skein of Caron Simply Soft's colorway Rainbow Bright. I'm mixing in stripes of the same yarn–Caron Simply Soft–only in solid colors left over from other projects. It's a lot of fun seeing how the colors look together.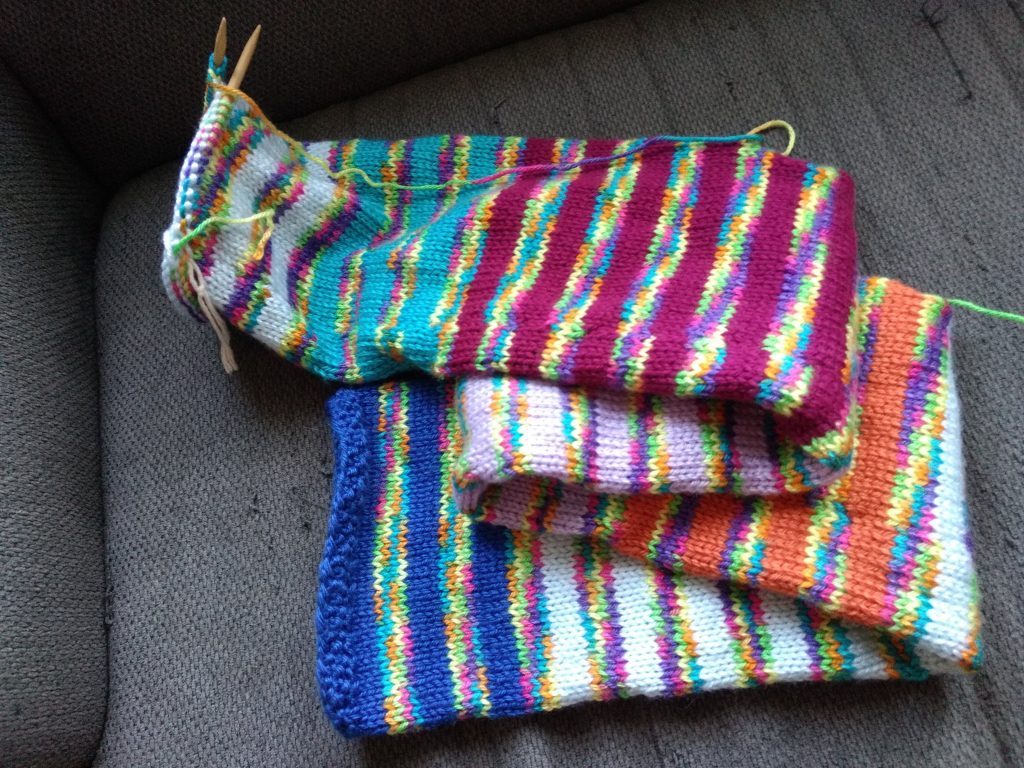 ---
I hope this knitting break has got you relaxed and ready to start (reading about) cleaning again. If not, though, it may be a time for a coonhound break!
Here's my sunbathing beauty Scarlet.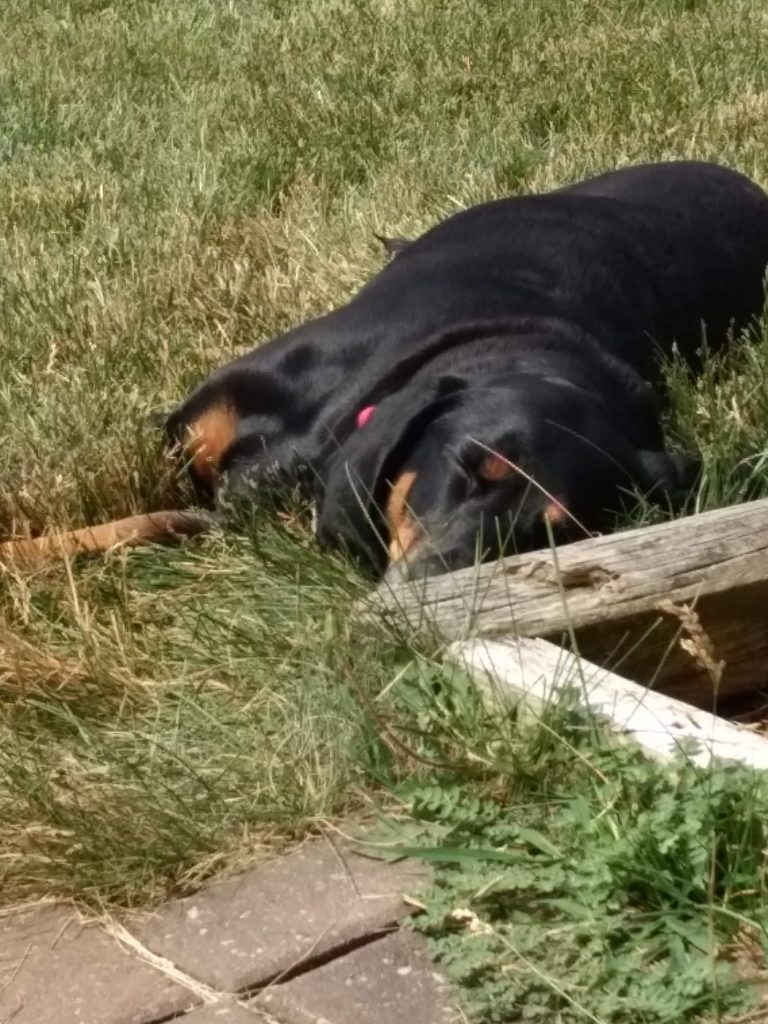 ---
Peace Out (and In),
Julie