I've been thinking about how I want to introduce my business through the blog and I thought I'd just come out with it: I have a handmade business!
Since the Christmas season of 2010, I've been selling handmade washcloths at my friend's soap open house. She's been making a variety of amazing-smelling soaps for many years and I was trying to brainstorm what I could sell with her. Hand knit cotton washcloths have been a hit.
I wanted to sell more than once a year, so I opened my ETSY (online store for creative projects and vintage items) store in March 2014 (a few years after closing an unsuccessful store). I started by posting some washcloths and then washcloth patterns for sale.
I started publishing patterns on Ravelry (site for knitters and crocheters) in May of 2014.
Then I learned that Craftsy (site that mostly sells video taped craft classes) was accepting pattern sellers, so I put my patterns there in September of 2015.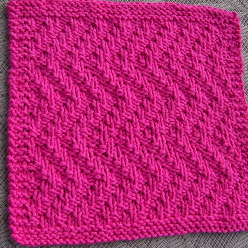 My friend Adam created an awesome logo for my show titled Bunny Totem Knits. (If I were to choose a totem animal, it'd be a rabbit. I spot a million of them when on walks with my husband and dogs.)
Every sale is a thrill, even if it's just a $1.00 pattern. It's just fun connecting with knitters and hand made product enthusiasts around the world.
So there you go. Consider yourself introduced to my handmade business.
Do you make stuff? Do you like to buy stuff that's handmade? Do you also sell anything handmade? Tell me about it.