The funnest part of knitting, for me, is often the color changes. Even though I can put 2 skeins of yarn next to each other and see what the colors will look like, actually knitting a new color into a row of the previous is always exciting. 
One of my very first knitting projects I made when I was around 11 or 12 contains so many colors it's ridiculous.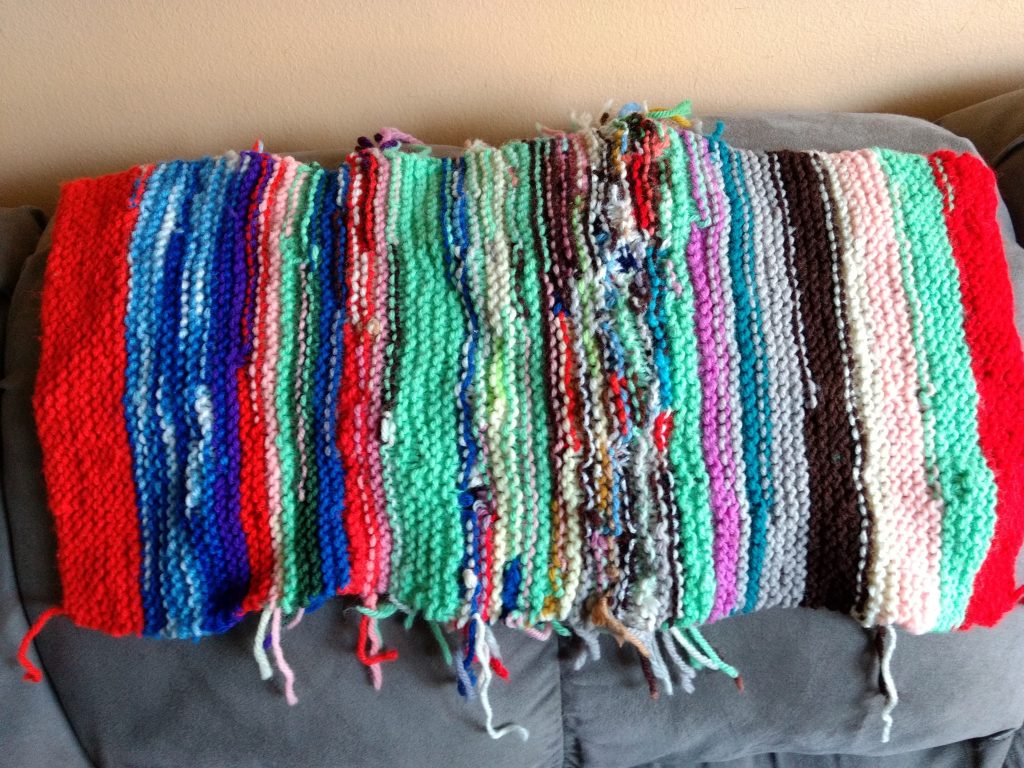 My mom allowed me to use her extra yarn. I even used strands of yarn that came with latch hook sets. They were probably just 6 or so inches long. You can see how all those pieces look together in the middle. 
Check out how many ends I would have had to weave in if I were going to finish the project!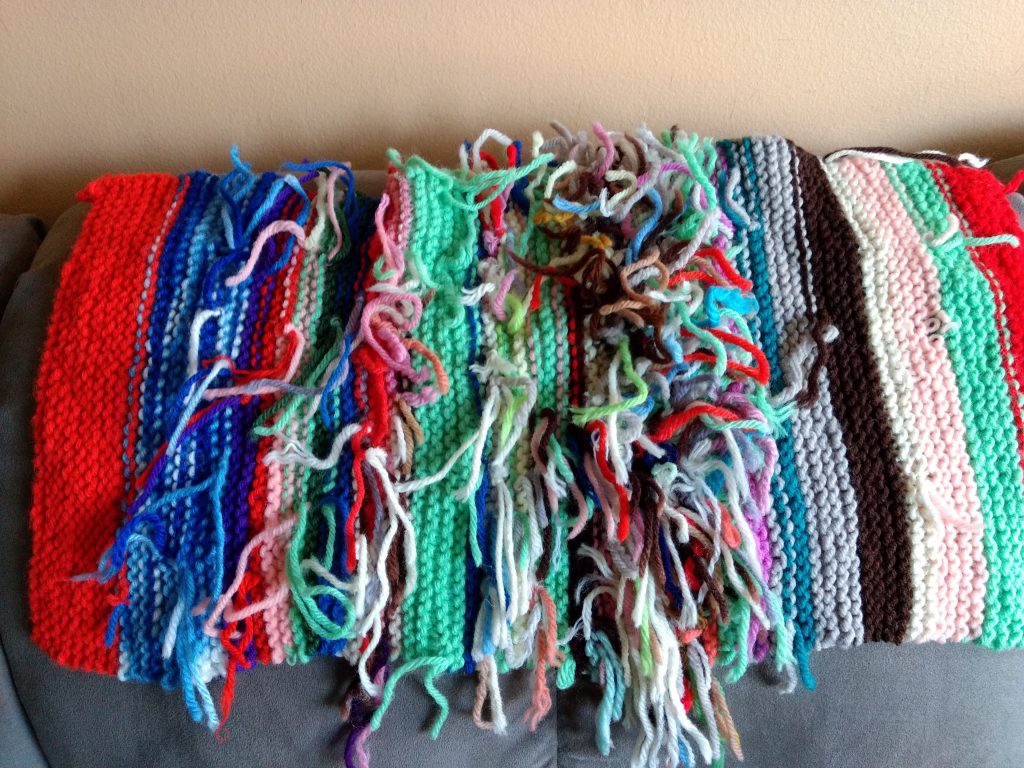 It'd be easier to use it as a rug.
---
About 35 years later, I am still enamored with changing colors.
---
I knew I wanted to knit another shawl so I searched for a simple pattern and found the Edge of Wedge Shawl. It's got a simple cable, eyelets and bobbles on the one side and is increased on the other. I don't like bobbles and I didn't think the eyelets would look right without them, so I skipped them and just kept the cable and followed the pattern for the increase.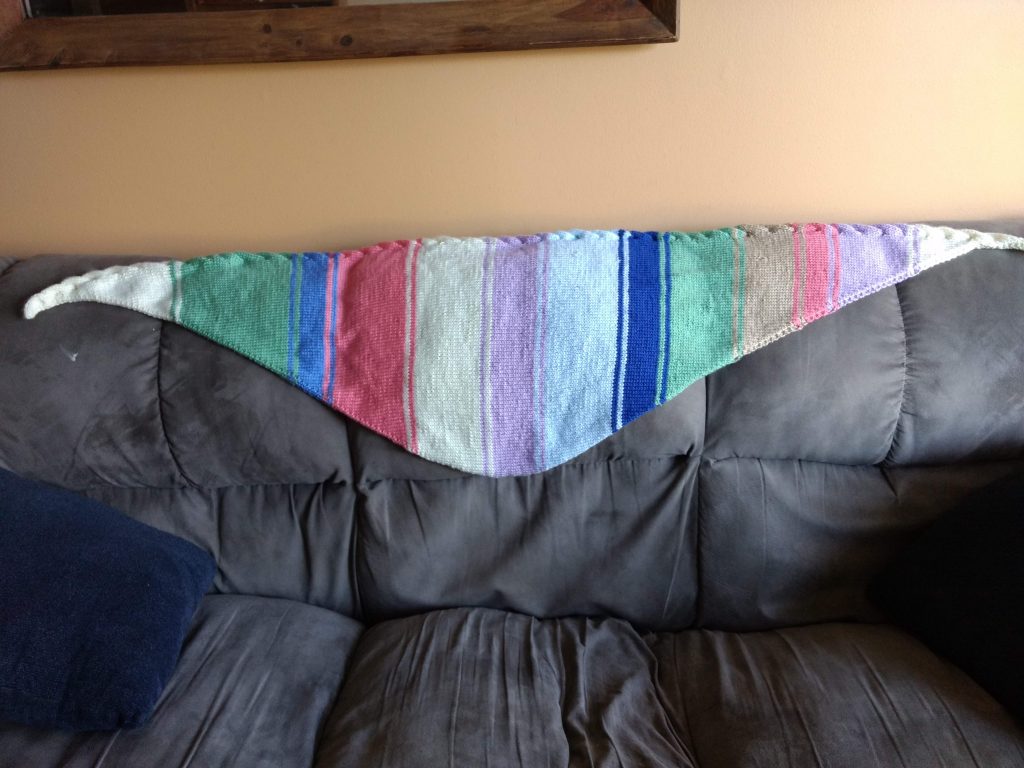 I like how it turned out. The cable at the top is a fun little design and the color changes add interest.
I have never knit a project that had color changes where it's not simply one color to the next, but also the stripe in between. For exampIe, I would have just gone from a stripe of white to a stripe of lavender. I like how I knit this shawl going from the thick stripe of white to the thin lavender, the thin white and then to the thicker lavender. I found the inspiration on a label of the Caron Simply Soft yarn I used. (Here's a picture of the inspiring label)
Here are some closer pictures of the color changes.
I wouldn't have thought to put some of these colors right next to each other at first, like the deeper brighter blue next to the green (in the photo on the left) or the periwinkle next to the green (in the photo on the right). I think it turned out really nice though.
---
One aspect of the project I didn't forsee is that the bottom center curls quite a bit.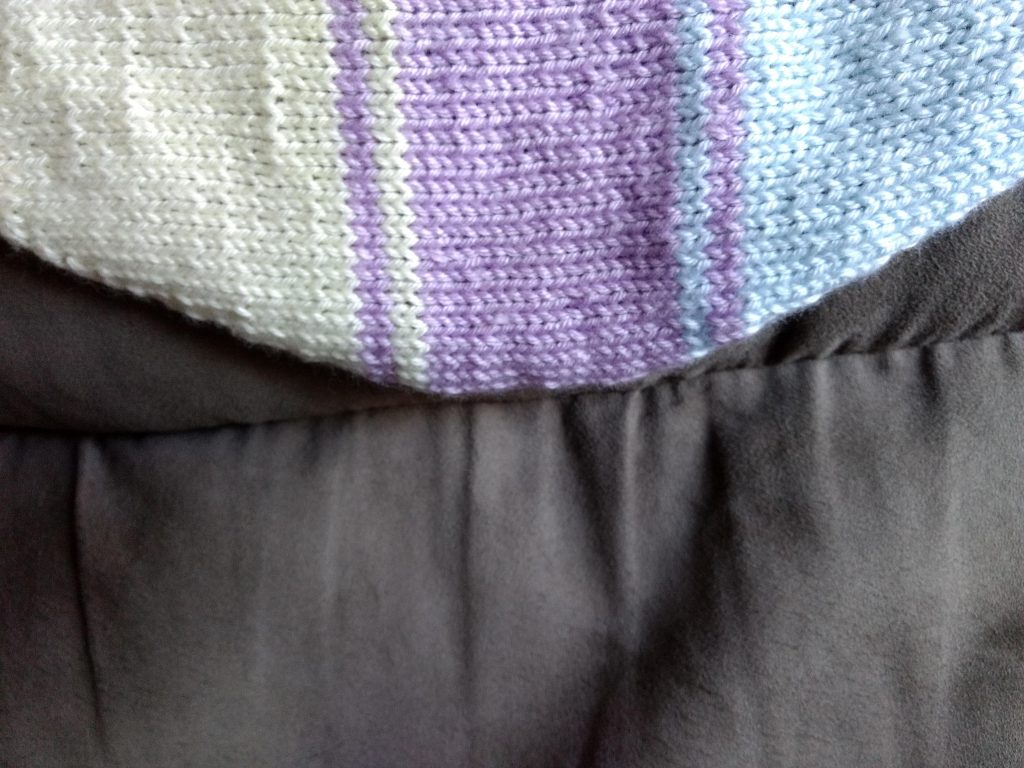 It's kind of hard to see in the photo, but the white, lavender and blue in the center curl toward the couch. I blocked the piece, which means I wet it, stretched it flat, and let it dry, but to no avail. It still curls.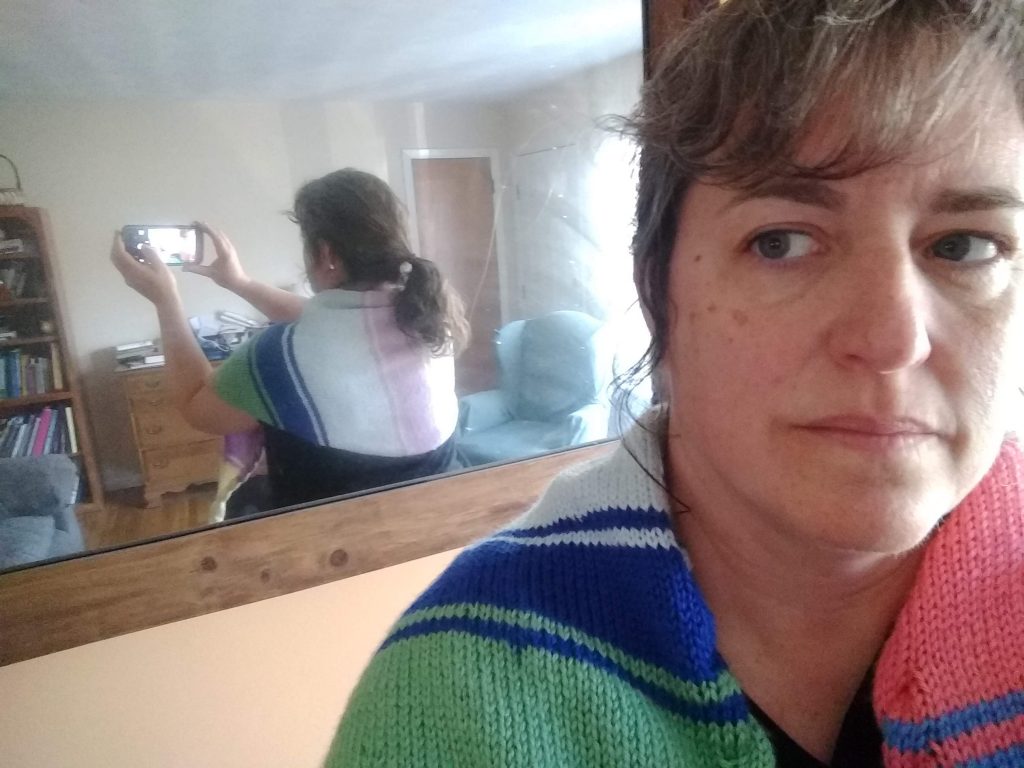 Though having the curl at the bottom isn't my preference, the shawl is still wearable. This one is going to my mom's prayer shawl group on Saturday. 
Peace Out (and In),
Julie