A few weeks ago, I posted about a prayer shawl group I attend and the shawls I've knit.
I told you I'd update you when I finished the most recent shawl, and I finished it this weekend. Yaaaay!
I looked back at my Ravelry page, and it took me 2 months to finish. It's the main project I've been knitting–the only other project I knit is a washcloth–but I can't say I've been knitting a whole lot each day. Still, was it worth spending 2 months on? When I know it's meant for someone who may be struggling, yes. Plus I got to use a new pattern, which was a lot of fun.
Without further ado, here are the pics: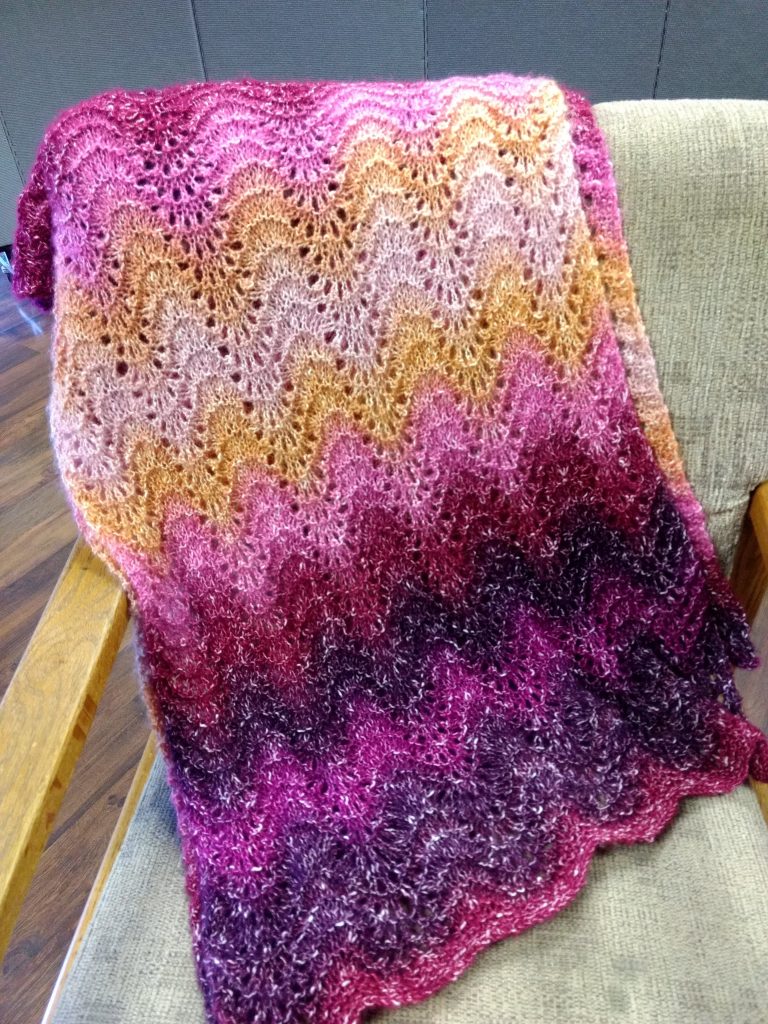 It's interesting how the feather and fan pattern shows up better in the light colors.
---
Here's the whole doggone thing spread out among 3 chairs. The ending measurements are 21 inches wide (53 cm) and 58 inches long (147 cm). I finished it at the church, so you get to see the far side of the room we knit in.
---
Finally, I had to model it.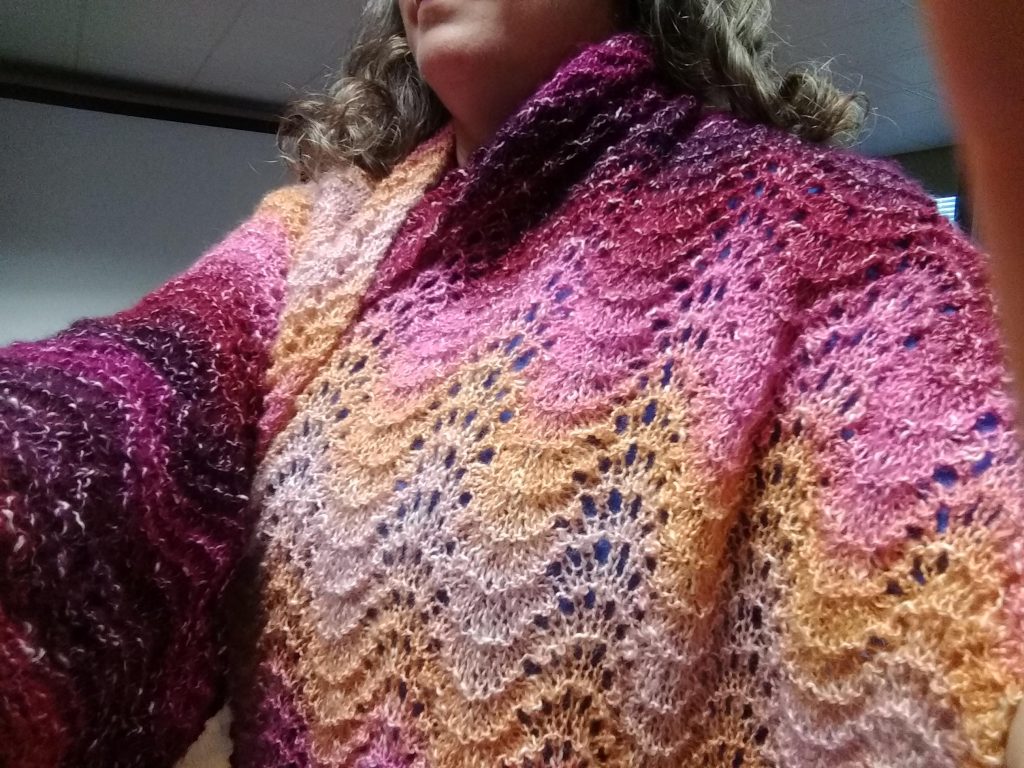 I've already started the next shawl in yarn I got from a friend who cleaned out her stash. She was moving out of state. A preview of that shawl and all the yarn my friend gave me soon.
Peace Out (and In),
Julie